PowerReviews vs Bazaarvoice:
Try a UGC Vendor Obsessed with YOUR business growth
If you're shopping Ratings & Reviews vendors, you may be assessing Bazaarvoice competitors. Here are some of the many reasons we're way better.
Superior Tech. Superior Support. Reviews on Amazon. Learn More Here.
Brands & Retailers Leave Bazaarvoice for PowerReviews
Maximize Conversions and Sales
Superior Site Experience for Your Customers
PowerReviews has the lightest code of all UGC vendors, which means significantly faster load speeds – leading to less site abandonment and more conversions and sales. This isn't just our opinion, it's the result of research by independent site speed experts YOTTAA:
Significantly more customizable review collection and display capabilities ensure you provide best possible experience for your shoppers.
Expert Guidance to Steer Your Growth
Superior Support: People not Tickets
Brands migrating to PowerReviews often talk about their inability to reach their account team at Bazaarvoice.
"Our onboarding experience was honestly a breath of fresh air in comparison to our experience with Bazaarvoice. You guys did an amazing job."
At PowerReviews, you are assigned a dedicated account team – which includes your Customer Success Manager, Account Manager, and Technical Services Manager. All your interactions are with the same team of people, not through a cumbersome ticketing system.
"I've been elated with the level of service PowerReviews provides. Nothing I do in a normal working day is easy, except for working with the PowerReviews product and team. This is truly the best after-the-sale relationship I've had with any vendor."
Best Solution on the Market
Administrator in Retail
"[Our support team is] always calling us about new capabilities, and they're so invested in our growth. PowerReviews has been an amazing partner."
Great Customer Success Managers
Manager, Online Optimization
What I like best about Power Reviews is their genuine passion for their customers' success. [They are] always quick to respond to any emails, and offering new and fresh ideas on ways we can optimize our ratings, reviews, and UGC.
Enjoyable Experience with PowerReviews
User in Consumer Goods
Very helpful in not only getting the functionality up quickly and seamlessly during onboarding but also sharing new features, troubleshooting site issues, and working with our brand to expand review coverage.
Power Constant Improvement with Data
The Number 1 UGC-Dedicated Analytics Platform on the Planet
Our UGC Analytics platform – powered by AI and Natural Language Processing – is a collection of reporting solutions trained on ratings and reviews. You do not need to use our Ratings & Reviews technology to leverage UGC Analytics.
Analyze. Benchmark. Grow.
"They wouldn't give us any type of benchmark data. Why? Because they worked with other brands in our niche."
Analyze. Benchmark. Grow.
Product Level Sentiment Analytics
Interactive Data Visualization
Analyst-Curated Report Option
Consumer Interaction with Review Insight
Review Display vs Review Collection Reporting
Potential Syndication Partners Insights
"They wouldn't give us any type of benchmark data. Why? Because they worked with other brands in our niche."
Expand Your Reach with Content Syndication
Get Your Reviews Content to Amazon and Everywhere Else Bazaarvoice Can
Generate Better Quality Reviews in Larger Volumes
Targeted Product Sampling
Accelerate your UGC collection strategies with the best and most effective product sampling program available:
Volume of Samples Required
We're more cost effective
As well as being all-round better than Bazaarvoice, we also cost less. Whether you are looking for highly targeted and effective product sampling campaigns or an end-to-end tech solution, free up budget for other initiatives by transferring to PowerReviews.
Flexibility to Integrate Equally Effectively with Your Ecommerce Platform of Choice
PowerReviews is the most flexible Ratings & Reviews platform available and can integrate with any ecommerce platform of your choice via our sophisticated APIs and cartridges.
But don't take our word for it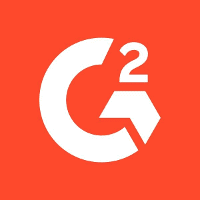 See how we compare according to our customers and theirs.
Ease of Doing Business with
Ease of Doing Business with
PowerReviews is trusted by the up-and-comers and the established players to drive growth
What are you waiting for?
Better technology. Better Support. Most cost effective solution and product sampling.