Your Business Isn't One-Size-Fits-All and Your Review Display Shouldn't Be Either
Build the best UGC displays for your business and your customers from more than 3,000 options – and make decisions based on critical display performance analytics data highlighting what actually drives conversions.
With PowerReviews, precisely size the impact of each component of your specific UGC displays and build yours accordingly.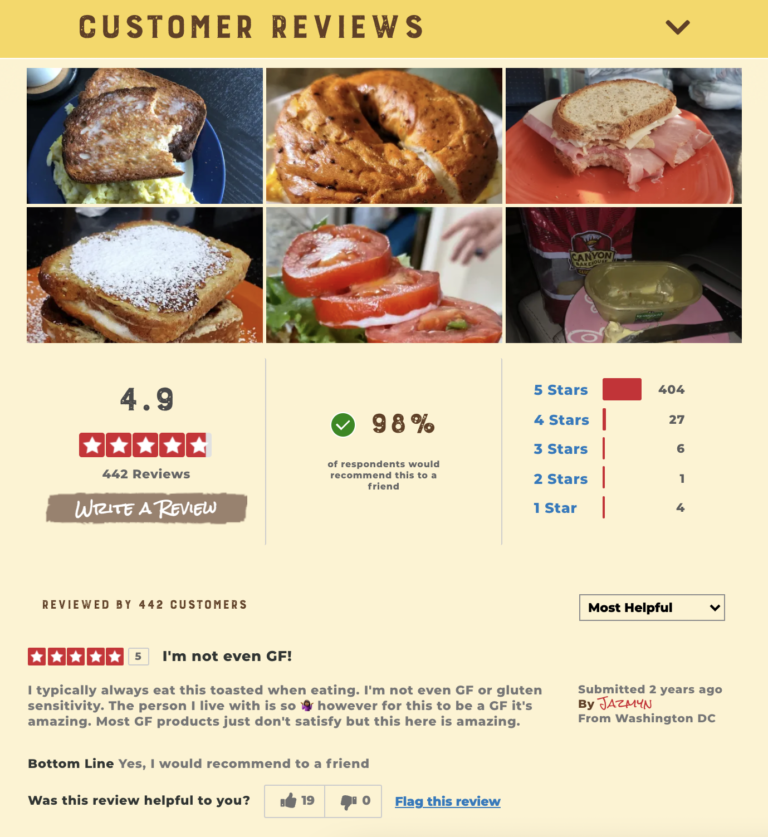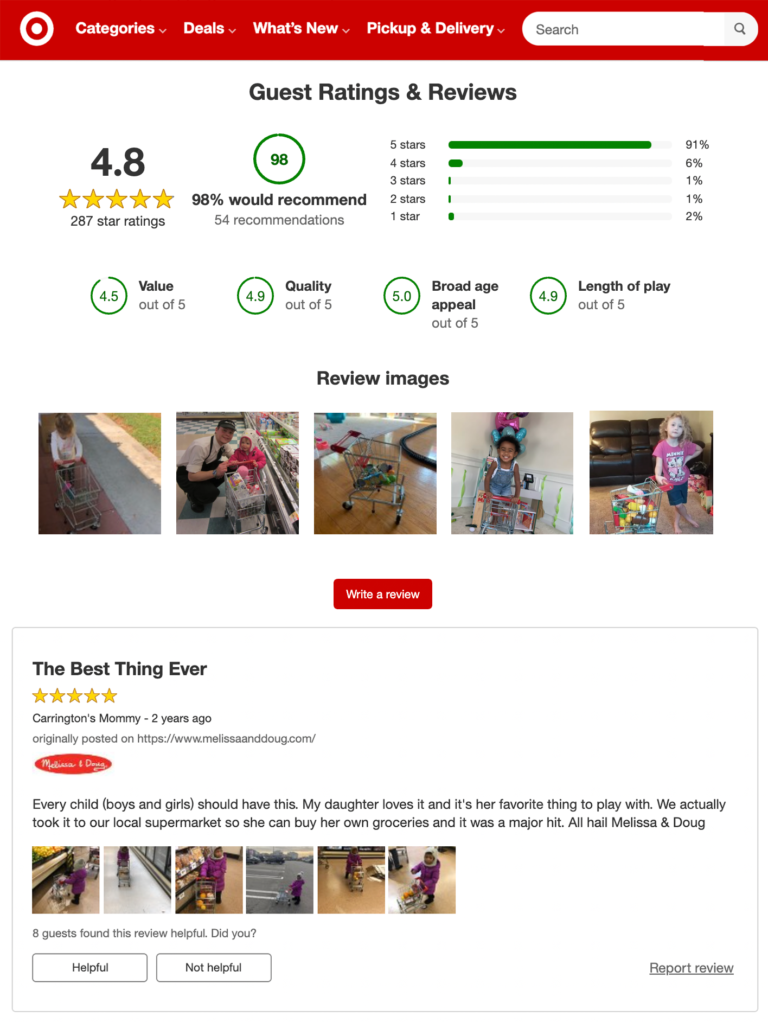 Build Displays that Align to Your Brand
Pair critical performance data with the flexible and varied collection techniques you need to build a conversion-focused UGC collection strategy.
Fastest Load Times in the Industry
PDP load speed can be the difference between making a sale and losing a customer forever. Our displays are not only the most flexible, they are also built with the lightest code.
| Vendor | Average Performance Impact (ms) | % Difference in Avg Performance Impact |
| --- | --- | --- |
| PowerReviews | 104 | |
| Bazaarvoice | 170 | 63% more strain on your site's performance |
| Yotpo | 199 | 91% more strain on your site's performance |
Web Accessibility and Data Compliance
As an enterprise-grade platform used globally, we adhere to all the major guidelines and legislation you need to worry about.
BJ's Wholesale: How UGC display boosts conversion
"Those are just a couple of the positive stats that we've seen, and they just seem crazy, but it does go to show you the power of what UGC can do for you. At the end of the day, people are going to trust people."
"Right off the bat, we could see that consumers who viewed our user-generated content we collected converted at a higher rate than our site average with the PowerReviews back-end data."
Megh Burgess
Ecommerce & Digital Marketing Manager, Zildjian
The North Face: Build the Best Program for Your Business Growth
"Keeping the site on brand is very important to the North Face. We consistently reinvent our style to match both what we believe our customers are expecting but also what TNF represents. We've worked with PowerReviews to customize the fit and finish for these elements and we feel like it's super critical in how the PDP is viewed today…we feel like we're in a really sweet spot right now in terms of styling "