Shoppers want to see pictures and videos from people who have actually used your products.
lift in conversion for consumers who interact with user-generated imagery or video compared to those who don't (up from 91.4% a year ago).
of shoppers are more likely to buy a product that has reviews that include visual content in addition to written text (up from 72% in 2016).
"Visual content is so key to ecommerce. Customers expect high-quality imagery and video. Gardening is very hands-on, and the content inspires confidence in customers that products work as promised."
COLLECT
Collect More & Better Content
User-generated imagery and videos are often an afterthought for reviewers, but are critical to shoppers. We capture more native visual media with the reviews you collect.
Enable your customers to submit imagery direct from their desktop, mobile device or social media accounts to your website.

Provide customers with the option to share imagery and videos before or after providing a rating/review – whichever will generate more and better visual media.
WEBS Yarn collected and displayed more than 4,000 images and videos natively as a result of partnering with PowerReviews.
DISPLAY
Create Conversion-Focused Displays
Build the best UGC displays for your business and your customers from more than 3,000 options. Rely on critical performance analytics data to incorporate imagery in a way that most drives conversion.
ANALYZE
The Best UGC Strategies are Built on Data
Visual media collection and display performance analytics ensure you focus on capturing and serving content that is most impactful on driving conversions. Our analytics include:
Imagery/video coverage insights

Imagery/video interaction analytics

Imagery/video volume impact

Conversion rate impact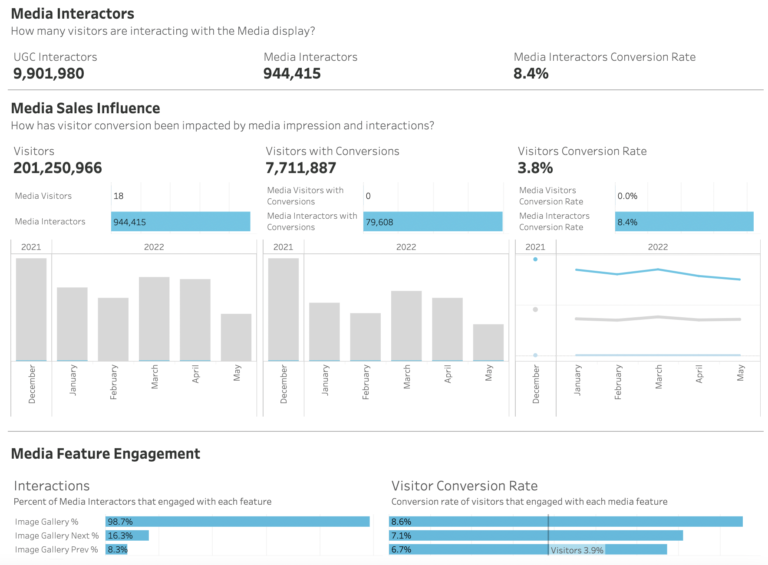 Our Ratings & Reviews Platform Also Includes: