The (Growing) Power of Reviews
There was once a time (in the not so distant past) when the idea of asking for feedback from consumers — then displaying that feedback for the world to see — was a pretty radical concept. But that has all changed — and quickly.
Today, consumers have come to expect easily accessible information to aid their purchase decisions. And brand-provided information isn't enough. Increasingly, consumers want to hear about the experiences of others like them. They satisfy this need for information by reading ratings and reviews.
More than three years ago, PowerReviews set out to explore the role ratings and reviews play in consumer decision making and found that nearly all consumers (95%) read reviews and 86% considered them an essential resource when making purchase decisions. However, we recognize that in today's fast-paced world, consumer behavior continues to evolve. That's why we again conducted a survey of more than 1,000 American consumers to better understand how consumer dependence has changed over the past three years.
We recently hosted a webinar to share the results of this survey as well as provide practical recommendations for businesses looking to leverage ratings and reviews to better attract and convert shoppers. Read on to learn five tips that we shared.
1. Collect Reviews
Our latest research found that 97% of consumers read reviews, and 89% consider them an essential resource when making purchase decisions. The message is clear — if you're not already, now is the time to start requesting reviews from your customers.
Remember: the most effective way to generate this content is to send a post purchase email, asking consumers to write reviews for recently purchased products. Make sure the entire process for submitting a review is quick, simple and can easily be completed from any device. Finally, ensure it's easy for your consumers to review multiple products at once, rather than requiring them to navigate to separate pages to write each review.
2. Make Reviews Front and Center Online
When shopping online, 63% of consumers specifically seek out websites that have product reviews, up from 57% in 2014. And 77% of mobile shoppers are more likely to purchase an item if the website or app offers product reviews, up from 70% in 2014.
Once you've started generating reviews, start prominently displaying this content on your product pages so shoppers can easily find it, regardless of the device they're using to shop. Look for opportunities to include ratings and reviews on other parts of your website too, including category pages and even your homepage.
3. Feature Reviews In-Store
A growing number of consumers are turning to reviews to inform in-store purchases. In fact, our latest research found that 39% of consumers won't buy products in stores without first reading reviews.
In addition to ensuring this content is easy to find and read on your website from any device, look for opportunities to display review content in your brick-and-mortar store locations. For example, include star ratings and excerpts from reviews on signage alongside key products.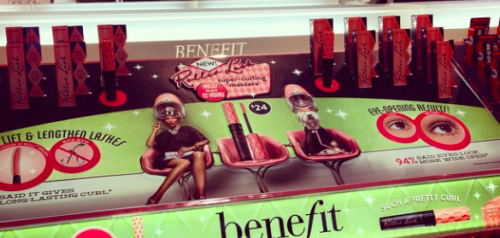 4. Syndicate Reviews
Syndication is the transfer of user-generated content (UGC) like ratings and reviews collected on a brand site to its retail partners. If you're a brand that syndicates content to retail sites, you'll benefit from getting this content in front of more shoppers in more places. And if you're a retailer that accepts syndicated brand content, you'll benefit from increased review coverage and depth, without having to generate that content yourself. Today, retailers receive an average of 58% of their review content from syndication.
5. Embrace Negative Reviews
85% of shoppers seek out negative reviews, up from 82% in 2014. Notably, this number jumps to 91% among consumers age 18-29, pointing to the growing demand for transparency, especially among younger consumers. In addition, our research with Northwestern University found that purchase probability peaks when a product's average star rating is between 4.2 and 4.5.
No business should aim for negative reviews, but allowing them on your site adds a level of authenticity to your content and helps you build trust with shoppers. And, as our latest research found, shoppers are actively seeking out this content in order to make well-informed purchase decisions.
Learn More
Curious what else we covered during our recent webinar? Check out the on-demand session now!