Reading Time: 3 minutes
Holiday Shoppers Rely on Reviews
It's hard to believe, but the holiday season is almost upon us. You've been busy optimizing your website for increased traffic, ensuring inventory is well stocked and increasing staff to prepare your stores and websites for the holiday season. But make sure you're not overlooking one thing that's key for holiday prep — filling your product pages with ratings and review content.
In 2016, 75% of holiday shoppers said they considered product reviews to be important when choosing to make holiday purchases, according to the National Retail Federation. Gift givers heavily rely on reviews during the holidays, because they're buying things they're not familiar with. For example, a man is visiting his girlfriend's family for the first time, and is buying a gift for her parents. Reviews give gift givers like him the confidence they need to know they're giving gifts that'll be well received. And don't forget that shoppers are treating themselves, too — the NRF reports that more than 70% of consumers bought gifts for themselves last holiday season. These consumers also want to find review content for the products they're purchasing for themselves.
How do you provide gift givers with the ratings and review information they're looking for? Here are four tips for appealing to consumers that are shopping for both themselves and others this holiday season — and beyond.
1. Generate Reviews

There are two kinds of holiday shoppers — those who begin shopping before Thanksgiving and those who prefer to wait until December, according to research by CPC Strategy. Both sets of consumers rely on reviews to inform their purchases. And since 35% of shoppers start the purchase journey on a search engine, it's key to start collecting reviews now — before the busiest shopping days — to ensure your site includes all the information your shoppers are looking for and is optimized for search.
One of the most effective ways to generate reviews is to send post purchase emails. Post purchase emails are automated communications sent to your recent customers a set number of days after a purchase, asking about their experience with your product or service. 60% of reviews in the PowerReviews network come from post purchase emails, on average. Make sure these emails are optimized for mobile, since 50% of emails are opened on a mobile device.
And don't overlook your in-store customers. Today, a majority of transactions happen in a store. To generate feedback from this segment of customers, either tap into an existing rewards program or ask shoppers to share their email addresses at the register. Then, send a post purchase email asking them to provide feedback on their recent purchases. Consider offering an incentive, such as a coupon for a future purchase.
Shoppers want all the information they can get their hands on prior to making a purchase. And product information is no longer limited to written descriptions and text-based reviews. In fact, 72% of consumers say they regularly or always seek out visual content prior to purchase. Visual content shows shoppers what a product looks like "in real life" and also gives consumers inspiration for holiday gifts.
So make it easy for shoppers to submit visual content — such as photos and videos — with their reviews. Then, display this visual content directly on your site. For example, display this content in an image gallery to increase visibility, engagement and conversion.
3. Prominently Display User-Generated Content

A growing number of consumers are making purchases on their mobile devices. And 54% of consumers use their mobile device to look for product ratings and reviews while shopping in-store. So make sure reviews are easy to find on your website, via all devices. In addition to displaying review content on your product pages, think of ways you can incorporate this powerful content into other areas of your website, including category pages and even your homepage.
And don't overlook the opportunity to display user-generated content in-store. Business advisory firm AlixPartners reports that 71% of consumers plan to do half or more of their holiday shopping in stores. It makes sense then, to prominently display consumer reviews and star ratings next to top holiday products in brick-and-mortar locations, similar to what our friends at Benefit Cosmetics do.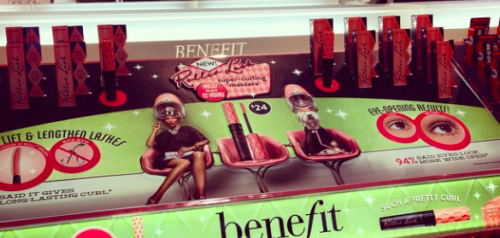 4. Syndicate Content

Sometimes a consumer purchases a product directly from a brand site. But other times they purchase a product through a retailer site. Syndicating your review content to your retailer partners allows you to reach both types of shoppers. And retailers that accept syndicated content have the opportunity to grow their review content — without having to generate it themselves. On average, retailers get 58% of their review content from syndication.
Wrapping Up
Consumers are increasingly turning to user-generated content — including ratings and reviews, images and videos — to inform their purchases, whether they're buying for themselves or others. Start collecting and displaying reviews now so shoppers can find the information they're looking for this holiday season and into the new year.